Sunday's Child AA Espirito Santo Aquamarine Pendant With Chain in Platinum Plated Sterling Silver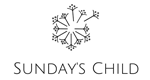 Product Highlights
The stark resemblance of the pendant to a real-life hand makes the neck piece highly intriguing
A 0.15 carat AA grade Espirito Santo aquamarine dazzles majestically between the finger and thumb
Tiny micro prongs ensure the embellishments never fall out of place
Making such a remarkable pendant and a princess chain from only 7.94 grams of sterling silver requires expertise
The fine cable chain and pendant are layered in perfection with a platinum plating
Durable clasp ensures the neck piece doesn't leave your neck until you unlock it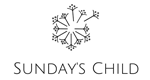 Product Highlights
The stark resemblance of the pendant to a real-life hand makes the neck piece highly intriguing
A 0.15 carat AA grade Espirito Santo aquamarine dazzles majestically between the finger and thumb
Tiny micro prongs ensure the embellishments never fall out of place
Making such a remarkable pendant and a princess chain from only 7.94 grams of sterling silver requires expertise
The fine cable chain and pendant are layered in perfection with a platinum plating
Durable clasp ensures the neck piece doesn't leave your neck until you unlock it
Was £29.99 , You Save 50%
Details
https://www.tjc.co.uk/pendants/espirito-santo-aquamarine-hand-holding-necklace-size-18-in-platinum-overlay-sterling-silver-3592052.html
Product Actions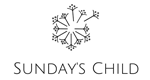 Product Highlights
The stark resemblance of the pendant to a real-life hand makes the neck piece highly intriguing
A 0.15 carat AA grade Espirito Santo aquamarine dazzles majestically between the finger and thumb
Tiny micro prongs ensure the embellishments never fall out of place
Making such a remarkable pendant and a princess chain from only 7.94 grams of sterling silver requires expertise
The fine cable chain and pendant are layered in perfection with a platinum plating
Durable clasp ensures the neck piece doesn't leave your neck until you unlock it
Product Details
Brand

sundays child

Size

18

Color

White

Style

Pendant Necklace, Solitaire Pendant

Product Code

3592052

Number of Gemstones

1

Total Gem Weight

0.150ct.

Metal Name

Metal Weight

7.940

Metal Karatage

925S

Metal Type

Silver

Plating

Platinum

Setting

Prong

Gender

Female

Main Stone Name

aquamarine
Stone Details
Aquamarine Round 3mmMM Faceted Cut

Qty: 1 Weight: 0.150ct.
Product Description
The incredible design of the pendant replicates a human hand. The precisely polished hand motif holds an enchanting adornment of round-cut AA grade Espirito Santo Aquamarine. The majestic gemstone is held by tiny prongs so that it never falls off from its place. The remarkable pendant features a sleek chain and features an impressive metal finishing of Platinum Overlay Sterling Silver.