ELANZA Simulated Diamond Circle Pendant in Rhodium Plated Silver 5 Grams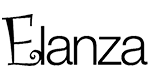 Product Highlights
A gorgeous pendant designed in open circle pattern
Embedded with baguette shaped Simulated Diamonds all over
Crafted from the metal finish of Rhodium plated sterling silver
Each Simulated Diamond is held firmly in place with the prong setting
A perfect pendant for regular use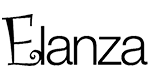 Product Highlights
A gorgeous pendant designed in open circle pattern
Embedded with baguette shaped Simulated Diamonds all over
Crafted from the metal finish of Rhodium plated sterling silver
Each Simulated Diamond is held firmly in place with the prong setting
A perfect pendant for regular use
Details
https://www.tjc.co.uk/pendants/elanza-simulated-diamond-bgt-pendant-in-rhodium-overlay-sterling-silver-silver-wt-5.00-gms-3514715.html
Product Actions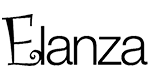 Product Highlights
A gorgeous pendant designed in open circle pattern
Embedded with baguette shaped Simulated Diamonds all over
Crafted from the metal finish of Rhodium plated sterling silver
Each Simulated Diamond is held firmly in place with the prong setting
A perfect pendant for regular use
Product Details
Brand

elanza

Color

White

Product Code

3514715

Number of Gemstones

28

Total Gem Weight

10.520ct.

Metal Name

Metal Weight

5.000

Metal Karatage

925S

Metal Type

Silver

Gender

NotApplicable

Main Stone Name

simulated diamond
Stone Details
Simulated Diamond Taper Bagguet 5x3x2mm Faceted

Qty: 7 Weight: 3.440ct.

Simulated Diamond Taper Bagguet 5x3.5x2.5mm Faceted

Qty: 21 Weight: 7.080ct.
Product Description
The exquisite Elanza open circle pendant looks extremely alluring with the simulated diamonds in baguette cut covering its entire length. The sterling silver pendant with the prongs holding each simulated diamond in place is a robust and sophisticated piece of jewellery. The gleaming rhodium plating is done over the sterling silver surface for an everlasting lustre.