Earthi Shungite Face Serum with Face Wash - 50ml+50ml
Product Highlights
GLOW OF ROSE: The face wash infused with the goodness of rose will ensure a through cleanse while also providing a beautiful glow and a bright skin
GOODNESS OF VETIVER: Infused in the serum as one of the key ingredients, it helps in maintaining and regulating the melanin levels of your skin and thus controlling pigmentation, its natural antibacterial and antiseptic properties heal blackheads, scars and cysts
BENEFITS OF LICORICE: Fighting signs of ageing, discoloration, dark circles, age spots due to stress, licorice is rich in anti-oxidants
GOODNESS OF THE SERUM: Ensuring that your skin stays hydrated and nourished, the serum prevents any signs of ageing and keeps you with a healthy and supple glow
BEST DUO: The face wash and serum together take care of your skin with their natural ingredients and take you back to nature and its goodness
Product Highlights
GLOW OF ROSE: The face wash infused with the goodness of rose will ensure a through cleanse while also providing a beautiful glow and a bright skin
GOODNESS OF VETIVER: Infused in the serum as one of the key ingredients, it helps in maintaining and regulating the melanin levels of your skin and thus controlling pigmentation, its natural antibacterial and antiseptic properties heal blackheads, scars and cysts
BENEFITS OF LICORICE: Fighting signs of ageing, discoloration, dark circles, age spots due to stress, licorice is rich in anti-oxidants
GOODNESS OF THE SERUM: Ensuring that your skin stays hydrated and nourished, the serum prevents any signs of ageing and keeps you with a healthy and supple glow
BEST DUO: The face wash and serum together take care of your skin with their natural ingredients and take you back to nature and its goodness

4 Instalments of £3.74
Details
https://www.tjc.co.uk/health-beauty/shungite-enriched-earthi-vetiver-and-licorice-face-serum-with-complementary-rose-face-wash-50ml%2B50ml-3643934.html
Product Actions
Product Highlights
GLOW OF ROSE: The face wash infused with the goodness of rose will ensure a through cleanse while also providing a beautiful glow and a bright skin
GOODNESS OF VETIVER: Infused in the serum as one of the key ingredients, it helps in maintaining and regulating the melanin levels of your skin and thus controlling pigmentation, its natural antibacterial and antiseptic properties heal blackheads, scars and cysts
BENEFITS OF LICORICE: Fighting signs of ageing, discoloration, dark circles, age spots due to stress, licorice is rich in anti-oxidants
GOODNESS OF THE SERUM: Ensuring that your skin stays hydrated and nourished, the serum prevents any signs of ageing and keeps you with a healthy and supple glow
BEST DUO: The face wash and serum together take care of your skin with their natural ingredients and take you back to nature and its goodness
Product Details
Product Code

3643934

Type

Face Serum

Benefits

Anti-Ageing, Anti-Bacterial, Boost Skin Firmness, Hydrate & Refresh Skin, Reduced Dark Circles, Silky And Glowing Skin

Body Area

Face

Product Packaging

Duo

Skin Type

All Skin Types

Volume

100 ml

Gender

Female

Skin Concern

Cleansing

Skin Type

All Skin

Special Feature

Anti Ageing, Cleansing, Freshening, Hydrating, Moisturising, Soothing
Product Description

Having a skincare routine is of utmost importance and with this duo of a face wash and face serum you will be sorted through. Start your day with the goodness of honey and rose in the face wash and follow up with the licorice and vetiver enriched serum to hydrate and nourish your skin. All the natural ingredients in this duo will help you repair and achieve a natural glow by fighting skin woes like signs of ageing, skin tone, scars, cysts, dark circles, etc.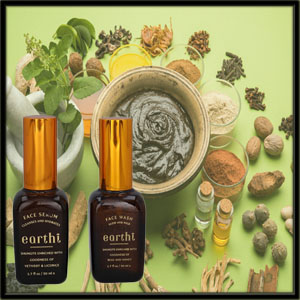 Take care of your skin naturally and go back to your roots with this duo that will allow you to heal and repair with natural ingredients.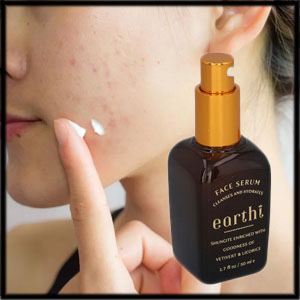 Vetiver and Licorice enriched face serum will correct skin issues like scars, pigmentation, dark circles, signs of ageing, etc. with their antiseptic and anti-bacterial properties.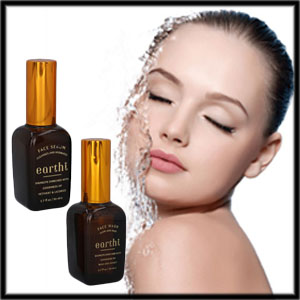 Unclogging pores off their dirt, the rose face wash provides a thorough cleanse with the serum following after to lock in hydration and moisture.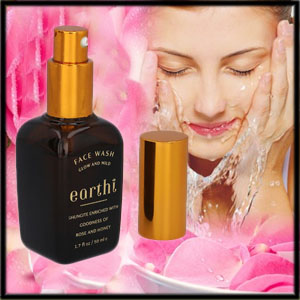 While the face wash cleanses you, goodness of rose and honey ensure a glow from within naturally.