Shungite Enriched Earthi Amla and Reetha Purifying Hair Conditioner with complementary Green Tea and Fig Shampoo (100ml+50ml)
Product Highlights
NATURAL INGREDIENTS: This set will take you back to your roots as the formula is derived from all natural ingredients and is sulphate and phosphate free
GREAT MANE: Amla and reetha are two ingredients that are known to take care of your mane like no other and strengthen hair from within
SWEET ORANGE: Infused with the goodness of orange oil, the shampoo ensures a deep cleanse
GOODNESS OF FENUGREEK: The amla and reetha conditioner is enriched with the benefits of fenugreek which will treat baldness, thinning of hair, dryness and other scalp issues
SHINY MANE: Aloe vera, moringa and henna cleanse and condition the hair while almond and neem oil act as natural sunscreen for the hair and provide a gleaming shine to it
Product Highlights
NATURAL INGREDIENTS: This set will take you back to your roots as the formula is derived from all natural ingredients and is sulphate and phosphate free
GREAT MANE: Amla and reetha are two ingredients that are known to take care of your mane like no other and strengthen hair from within
SWEET ORANGE: Infused with the goodness of orange oil, the shampoo ensures a deep cleanse
GOODNESS OF FENUGREEK: The amla and reetha conditioner is enriched with the benefits of fenugreek which will treat baldness, thinning of hair, dryness and other scalp issues
SHINY MANE: Aloe vera, moringa and henna cleanse and condition the hair while almond and neem oil act as natural sunscreen for the hair and provide a gleaming shine to it

4 Instalments of £3.24
Details
https://www.tjc.co.uk/health-beauty/shungite-enriched-earthi--amla-and-reetha-purifying-hair-conditioner-with-complementary-green-tea-and-fig-shampoo-100ml%2B50ml-3643902.html
Product Actions
Product Highlights
NATURAL INGREDIENTS: This set will take you back to your roots as the formula is derived from all natural ingredients and is sulphate and phosphate free
GREAT MANE: Amla and reetha are two ingredients that are known to take care of your mane like no other and strengthen hair from within
SWEET ORANGE: Infused with the goodness of orange oil, the shampoo ensures a deep cleanse
GOODNESS OF FENUGREEK: The amla and reetha conditioner is enriched with the benefits of fenugreek which will treat baldness, thinning of hair, dryness and other scalp issues
SHINY MANE: Aloe vera, moringa and henna cleanse and condition the hair while almond and neem oil act as natural sunscreen for the hair and provide a gleaming shine to it
Product Details
Product Code

3643902

Type

Conditioner, Shampoo

Benefits

Conditioning and Strenghten Hair, Dries Hair Quickly, Hair Smoothness And Shine, Hides Fine & Thin Hair, Improves Shine & Protects Hair

Hair Type

All Hair

Product Packaging

Duo

Volume

150 ml

Gender

Female

Special Feature

Anti- dandruff, Lightweight, Long-Lasting Sharpness, Repairing, Softening, Soothing
Product Description

Treat your mane and keep it healthy like no other with this set of two. The conditioner and shampoo have been formulated around natural ingredients like fig, green tea, sweet orange, fenugreek, amla, and reetha which are age old ingredients that will strengthen, add a shine and volume as will as provide a deep cleanse. Available as travel size packs, they will serve you everywhere.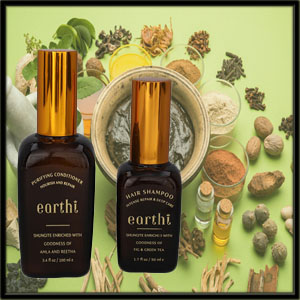 Treating your hair to natural ingredients and their goodness is what Earthi promises.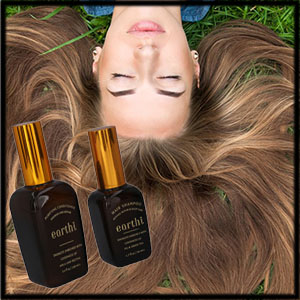 The shampoo and conditioner duo together help you achieve a healthy, luscious and shiny mane.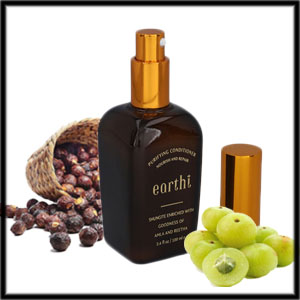 Conditioner enriched with goodness and benefits of Amla and Reetha ensure that you have healthy and strong hair .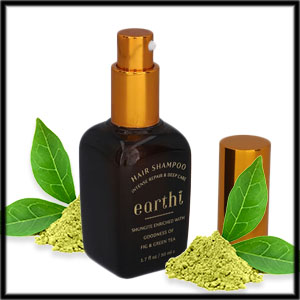 Taking care of your scalp, the green tea and fig shampoo infused with the goodness of sweet orange provide a deep cleanse and keep your roots healthy.