Merumaya Retinol Resurfacing Treatment 30Ml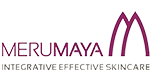 Product Highlights
A revolutionary product that will give your skin a new birth by peeling the top layers of your skin to even out skin tone and regenerate skin cell turnover
As the product suggests, the treatment allows resurfacing of the new skin which smoothens out the fine lines and wrinkles by also thickening the new layers of the skin
The product works its magic with time on your skin, showing results of reduced acne scars and spots with regulating sebum production to give you a youthful and radiant glow
Include it in your night time routine, with a small pump first to experience the retinol work on your skin slowly with time and show its benefits
With its use at night, it is recommended as a mandate to use a sunscreen with SPF to be followed up with the next morning, so that your skin is protected at all times against the harmful pollutants and sun rays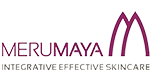 Product Highlights
A revolutionary product that will give your skin a new birth by peeling the top layers of your skin to even out skin tone and regenerate skin cell turnover
As the product suggests, the treatment allows resurfacing of the new skin which smoothens out the fine lines and wrinkles by also thickening the new layers of the skin
The product works its magic with time on your skin, showing results of reduced acne scars and spots with regulating sebum production to give you a youthful and radiant glow
Include it in your night time routine, with a small pump first to experience the retinol work on your skin slowly with time and show its benefits
With its use at night, it is recommended as a mandate to use a sunscreen with SPF to be followed up with the next morning, so that your skin is protected at all times against the harmful pollutants and sun rays

3 Instalments of £13.33
Details
https://www.tjc.co.uk/health-beauty/merumaya%3A-retinol-resurfacing-treatment---30ml-3235090.html
Product Actions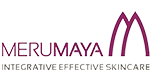 Product Highlights
A revolutionary product that will give your skin a new birth by peeling the top layers of your skin to even out skin tone and regenerate skin cell turnover
As the product suggests, the treatment allows resurfacing of the new skin which smoothens out the fine lines and wrinkles by also thickening the new layers of the skin
The product works its magic with time on your skin, showing results of reduced acne scars and spots with regulating sebum production to give you a youthful and radiant glow
Include it in your night time routine, with a small pump first to experience the retinol work on your skin slowly with time and show its benefits
With its use at night, it is recommended as a mandate to use a sunscreen with SPF to be followed up with the next morning, so that your skin is protected at all times against the harmful pollutants and sun rays
Product Details
Brand

merumaya

Product Code

3235090

Benefits

Achieves Firmer Skin, Anti-Bacterial, Improve Skin Elasticity, Improves Skin Luminosity, Nourishing, Refreshing

Body Area

Body

Skin Type

All Skin Types

Volume

30 ml

Skin Concern

Anti Aging

Skin Type

Dry

Special Feature

Anti Ageing, Cleansing, Freshening
Product Description
This Merumaya's Retinol Resurfacing Treatment cream is the best solution for the people who struggle with acne, blemishes, or patchy skin. A perfect balance of retinol treatment with skin-calming properties, it not only brings a clean and even-toned skin but doesn't make your skin texture dry and lifeless. Read more benefits of using it:
Benefits of using Merumaya: Retinol Resurfacing Treatment:
Combining Retinol with powerful anti-inflammatories for the skin, this treatment brings your skin glowing radiance without causing any nasty irritation.
It helps in thickening skin to get rid wrinkles and fine lines.
It regulates sebum that prevents occurrence of dark and patchy spots
Takes care in fading of acne scars and other blemishes.
How to Use:
For best and ideal results, it is recommended that you use to as a night cream. Take a few drops of it and generously apply over the face. Let it sit for the night.
Apply effective sunscreen with high SPF count to prevent sensitivity.