Foldable Trampoline (With Adjustable Handle Size) Maximum Weight Capacity 150kg- Black
Product Highlights
GET FIT: With this trampoline, you can now shed those extra kilos with ease while having fun too
BENEFIT OF TWO IN ONE: The trampoline helps you achieve your cardio goals along with including resistance training
BENEFITS: You get to loose those extra kilos while also toning your muscles owing to the benefit of resistance training
ADJUSTABLE HANDLE: Attached handle can be adjusted as per your height and requirement which aids you in using the trampoline with full security and maintain your balance too
WEIGHT: The trampoline can bear a total weight of 150 kgs
AS PER YOUR CHOICE: Its foldable design allows you to transport it indoors or outdoors as per your desire
Product Highlights
GET FIT: With this trampoline, you can now shed those extra kilos with ease while having fun too
BENEFIT OF TWO IN ONE: The trampoline helps you achieve your cardio goals along with including resistance training
BENEFITS: You get to loose those extra kilos while also toning your muscles owing to the benefit of resistance training
ADJUSTABLE HANDLE: Attached handle can be adjusted as per your height and requirement which aids you in using the trampoline with full security and maintain your balance too
WEIGHT: The trampoline can bear a total weight of 150 kgs
AS PER YOUR CHOICE: Its foldable design allows you to transport it indoors or outdoors as per your desire

4 Instalments of £17.49
Details
https://www.tjc.co.uk/health-beauty/foldable-trampoline-with-adjustable-handle-size-maximum-weight-capacity-150kg--black-3689881.html
Product Actions
Product Highlights
GET FIT: With this trampoline, you can now shed those extra kilos with ease while having fun too
BENEFIT OF TWO IN ONE: The trampoline helps you achieve your cardio goals along with including resistance training
BENEFITS: You get to loose those extra kilos while also toning your muscles owing to the benefit of resistance training
ADJUSTABLE HANDLE: Attached handle can be adjusted as per your height and requirement which aids you in using the trampoline with full security and maintain your balance too
WEIGHT: The trampoline can bear a total weight of 150 kgs
AS PER YOUR CHOICE: Its foldable design allows you to transport it indoors or outdoors as per your desire
Product Details
Colour

Black

Dimensions

101.6 cm

Product Code

3689881

Type

Workout Training Set

Benefits

Improves Blood Flow, Muscle Toning, Overall Body Toning, Relax Muscles

Foldable

Yes

moving Comfort

Yes

Product Weight

150 grams

Features

Adjustable length, Anti-Slip Handles, Durable, Easy to Clean, Eco-Friendly, Foldable, Lightweight, Non-Slip Base

Gender

Female
Product Description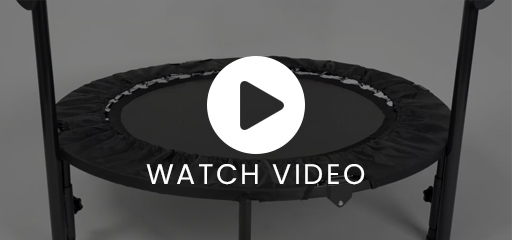 If you wish to loose those extra kilos you may have gained during the festive season, then this trampoline is just the right way to get you started on a healthier path. Allowing you to work your way out and do cardio exercises, it will also help you tone your muscles through resistance training. Its foldable design allows you to exercise from anywhere as it makes it easier to transport as well as store too. An adjustable bar attached to the trampoline allows you to form a firm grip and take support while exercising, saving you from falling and hurting yourself.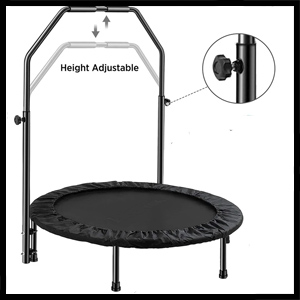 The trampoline has an adjustable height bar that allows you to take support while you use it, preventing you from a fall and injuries.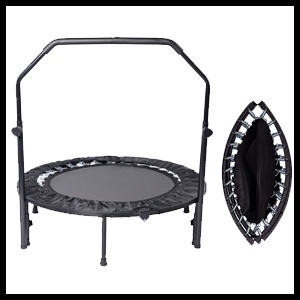 The foldable design of the trampoline makes it easy for you to store as well as move it anywhere you wish to exercise from.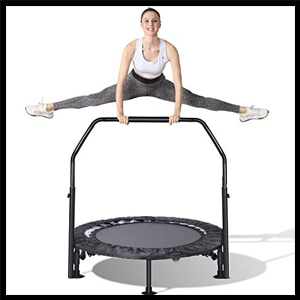 Ideal to be used for cardio exercises and resistance training as well.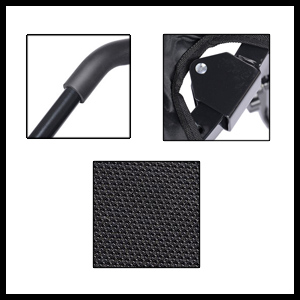 The sturdy and durable design of the trampoline will never fail you and serve you effortlessly.