GP Italian Garden Collection - Pink Diamond and Kanchanaburi Blue Sapphire Floral Ring in 18K Vermeil Rose Gold Overlay Sterling Silver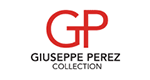 5 Instalments of £9.99
Free delivery above £65
Free delivery for orders above £65 from Website. KNOW MORE
Easy 30 days returns
We know you will love your purchase from TJC, but just in case you are not entirely delighted for any reason, simply follow the returns instructions provided when you received your purchase. Just ensure that we receive it back to us within 30 days of the dispatch date to receive a full refund (including VAT). KNOW MORE
100% secure checkout
Available payment options.
Your Purchase Feeds
For every single item ordered by you, we donate a meal to a hungry child – in India and now, in partnership with The Magic Breakfast Registered Charity, we are making donations in the UK too. KNOW MORE
Product Details
Brand

giuseppe perez

Size

N

Colour

Pink

Product Code

8933506

Number of Diamonds

28

Metal Name

Metal Weight

3.750

Metal Karatage

925 Silver

Metal Type

Silver

Main Stone Name

pink diamond
Diamond Details
Pink Diamond Round 1.1mm Fancy Cut

Qty: 28 Weight: 0.196ct.
Stone Details
Kanchanaburi Blue Sapphire Round 1.2mm Faceted Cut

Qty: 1 Weight: 0.012ct.
Product Description
What is Gold Vermeil
Thick layer of 18k gold over sterling silver makes it expensive & valuable too.
18K gold vermeil is harder and more scratch resistant. It is different from gold plating as in gold plating, thin layer of gold is applied over the top of another affordable metal whereas, in 18K gold vermeil a thick layer of gold is applied on sterling silver jewellery.
Long lasting
6 times more efficient then the normal gold plating jewellery. Vermeil jewellery is one of the hottest trends right now. Strikes the perfect balance between quality and value.
Affordable and luxury
Due to its thicker gold layer, gold vermeil is a durable option. If you want high-quality demi fine jewellery without the pure gold price tag, 18k gold vermeil is a fantastic option.
Gorgeous, beautiful and affordable Gold Vermeil Jewellery with TJC
Gold vermeil Jewellery is higher in quality as compared to Gold plated jewellery. On an esthetic level, It is much lighter than gold to wear and less expensive too. TJC brings you a wide variety of gold vermeil jewellery that are a great choice if you are looking for some affordable style-statement pieces. Discover our exquisite range of necklaces, earrings, rings and a lot more.
How to care?