RHAPSODY 0.50 Ct IGI Certified VS EF Diamond Circle of Life Stud Earrings in 950 Platinum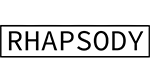 Product Highlights
IGI CERTIFIED DIAMONDS:0.50 Carat diamonds clenched by prongs on the studs are true stunners, certified as VS E-F quality jewels by IGI
RHAPSODY COLLECTION:The everlasting 950 platinum earrings are crafted in a classic design that gives you a trendy look no matter when you wear them
HARD TO CUT DIAMONDS: Hard to create these baguette-cut diamonds of 0.50 ct are studded in the earrings in a using prong setting
DESIGN INSPIRATION: Your ladylove will go head over heels in love with the gorgeous pair of circular stud earrings signifying completeness
STURDY CLASP: The pair is given full security with the durable screw back clasps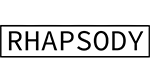 Product Highlights
IGI CERTIFIED DIAMONDS:0.50 Carat diamonds clenched by prongs on the studs are true stunners, certified as VS E-F quality jewels by IGI
RHAPSODY COLLECTION:The everlasting 950 platinum earrings are crafted in a classic design that gives you a trendy look no matter when you wear them
HARD TO CUT DIAMONDS: Hard to create these baguette-cut diamonds of 0.50 ct are studded in the earrings in a using prong setting
DESIGN INSPIRATION: Your ladylove will go head over heels in love with the gorgeous pair of circular stud earrings signifying completeness
STURDY CLASP: The pair is given full security with the durable screw back clasps
Was £999.99 , You Save 15%

5 Instalments of £169.99
Details
https://www.tjc.co.uk/earrings/rhapsody-950-platinum-igi-certified-natural-diamond-vs%2Fe-f-stud-earrings-with-screw-back-0.52-ct.-3681304.html
Product Actions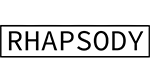 Product Highlights
IGI CERTIFIED DIAMONDS:0.50 Carat diamonds clenched by prongs on the studs are true stunners, certified as VS E-F quality jewels by IGI
RHAPSODY COLLECTION:The everlasting 950 platinum earrings are crafted in a classic design that gives you a trendy look no matter when you wear them
HARD TO CUT DIAMONDS: Hard to create these baguette-cut diamonds of 0.50 ct are studded in the earrings in a using prong setting
DESIGN INSPIRATION: Your ladylove will go head over heels in love with the gorgeous pair of circular stud earrings signifying completeness
STURDY CLASP: The pair is given full security with the durable screw back clasps
Product Details
Brand

rhapsody

Colour

White

Product Code

3681304

Number of Diamonds

36

Metal Name

Metal Weight

2.330

Metal Karatage

950 Platinum

Metal Type

Platinum

Type

Web Exclusive

Gender

Female

Main Stone Name

white diamond
Diamond Details
Natural White Diamond Taper Baguette 1.8x0.9x0.45mm Carving Cut

Qty: 36 Weight: 0.520ct.
Product Description
A sophisticated persona, is that all you expect from a pair of earrings? Put on these gleaming studs featuring the tough baguette-cut diamonds lingering in sumptuous circular frames cast from the luxe 950 platinum. From the ancient era, the circular silhouette has been synonymous with wholeness and perfection which is the true inspiration behind its design. Pristine diamonds laid on the studs are of superior quality, that is what sets it apart from your other jewellery pieces.
COMELLING SHEEN: The commendable glow of the pair is result of the lavish 950 platinum composition
SETTING: Durable prongs locking each baguette-cut diamond on both size offer the pair an unparalleled look
CERTIFICATION: TJC never makes promises it can't keep up. You are offered quality with the IGI Certified VS/E-F jewels laid on the pair
CLOSURE: Screw back offer maximum security to these radiant earrings