RHAPSODY IGI Certified Diamond VS EF Solitaire Heart Stud Earrings in 950 Platinum, 0.25 Ct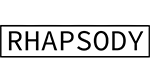 Product Highlights
DIAMONDS: 0.25 carats of Diamonds of the highest quality that carries brilliant cut, clarity, carat and colour with the VS/E-F grade. Diamonds is the hardest substance on Earth and rank at10 on Mohs Scale of hardness
RHAPSODY: Rhapsody collection is the epitome of Platinum Jewellery as its pieces are created world-class 950 Platinum
GEMSTONE DETAILS: Heart faceted cut IGI Certified Diamonds have been studded onto these earrings through a three prong setting
INSPIRATION: Heart design is the inspiration behind the creation of these earrings that come with screw backs for secure wearing
LUXURIOUS APPEAL: 950 Platinum is one of the most rare metal on Earth, if we spread the whole of it in a pool then it will only be ankle deep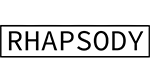 Product Highlights
DIAMONDS: 0.25 carats of Diamonds of the highest quality that carries brilliant cut, clarity, carat and colour with the VS/E-F grade. Diamonds is the hardest substance on Earth and rank at10 on Mohs Scale of hardness
RHAPSODY: Rhapsody collection is the epitome of Platinum Jewellery as its pieces are created world-class 950 Platinum
GEMSTONE DETAILS: Heart faceted cut IGI Certified Diamonds have been studded onto these earrings through a three prong setting
INSPIRATION: Heart design is the inspiration behind the creation of these earrings that come with screw backs for secure wearing
LUXURIOUS APPEAL: 950 Platinum is one of the most rare metal on Earth, if we spread the whole of it in a pool then it will only be ankle deep

4 Instalments of £199.99
Details
https://www.tjc.co.uk/earrings/rhapsody-950-platinum-igi-certified-diamond-vs%2Fe-f-heart-stud-earrings-with-screw-back-0.25-ct.-7157397.html
Product Actions
Easy 30 days returns
If you are not fully satisfied with your purchase, you can return it within 30 days from Date of Dispatch. KNOW MORE
100% secure checkout
Available payment options.
Your Purchase Feeds
For every single item ordered by you, we donate a meal to a hungry child in India and UK. KNOW MORE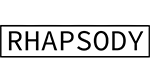 Product Highlights
DIAMONDS: 0.25 carats of Diamonds of the highest quality that carries brilliant cut, clarity, carat and colour with the VS/E-F grade. Diamonds is the hardest substance on Earth and rank at10 on Mohs Scale of hardness
RHAPSODY: Rhapsody collection is the epitome of Platinum Jewellery as its pieces are created world-class 950 Platinum
GEMSTONE DETAILS: Heart faceted cut IGI Certified Diamonds have been studded onto these earrings through a three prong setting
INSPIRATION: Heart design is the inspiration behind the creation of these earrings that come with screw backs for secure wearing
LUXURIOUS APPEAL: 950 Platinum is one of the most rare metal on Earth, if we spread the whole of it in a pool then it will only be ankle deep
Product Details
Brand

rhapsody

Colour

White

Product Code

7157397

Number of Diamonds

2

Metal Name

Metal Weight

1.330

Metal Karatage

950 Platinum

Metal Type

Platinum

Type

Web Exclusive

Gender

Female

Main Stone Name

white diamond
Diamond Details
White Diamond Heart 3mm Full Cut

Qty: 2 Weight: 0.250ct.
Product Description