Challenger: Bluetooth Phone Watch with 17cm USB Cable - Rose Gold
Product Highlights
GET FIT: Now use this fitness tracking smart watch as a mate to encourage and keep track of your fitness goals that will easily connect to any of your devices via the Bluetooth feature
CHIC & BEAUTIFUL: This rose gold unisex watch will not only help you keep a track of your fitness but will also aid you on the go with your phone calls and messages
KEY FEATURES: The smartwatch has a variety of key features which are largely common between both android and IOS users; For Android: Bluetooth DUN, call reminder, SMS, QQ, phone book, call records, music control, news apps, etc; Bluetooth partner of iphone: Bluetooth DUN, call reminder, phone book, call records, music control, pedometer, sleep reminder, anti-lost. .
CONNECTIVITY: The watch is compatible with Android 4.4 and above, ios 7.1 and above
LCD DISPLAY: A 1.54 inches FQVGA 240*240 pixel display helps you monitor your calls and features with ease while its 300mAh rechargeable battery never lets you down as it allows 160 hours of standby and 10 hours of music play
JUST FOR YOU: The sturdy stainless steel body with the silicon straps and a buckle clasp closure ensure a comfortable and snug fit, ready to serve you always
Product Highlights
GET FIT: Now use this fitness tracking smart watch as a mate to encourage and keep track of your fitness goals that will easily connect to any of your devices via the Bluetooth feature
CHIC & BEAUTIFUL: This rose gold unisex watch will not only help you keep a track of your fitness but will also aid you on the go with your phone calls and messages
KEY FEATURES: The smartwatch has a variety of key features which are largely common between both android and IOS users; For Android: Bluetooth DUN, call reminder, SMS, QQ, phone book, call records, music control, news apps, etc; Bluetooth partner of iphone: Bluetooth DUN, call reminder, phone book, call records, music control, pedometer, sleep reminder, anti-lost. .
CONNECTIVITY: The watch is compatible with Android 4.4 and above, ios 7.1 and above
LCD DISPLAY: A 1.54 inches FQVGA 240*240 pixel display helps you monitor your calls and features with ease while its 300mAh rechargeable battery never lets you down as it allows 160 hours of standby and 10 hours of music play
JUST FOR YOU: The sturdy stainless steel body with the silicon straps and a buckle clasp closure ensure a comfortable and snug fit, ready to serve you always

4 Instalments of £7.49
Product Highlights
GET FIT: Now use this fitness tracking smart watch as a mate to encourage and keep track of your fitness goals that will easily connect to any of your devices via the Bluetooth feature
CHIC & BEAUTIFUL: This rose gold unisex watch will not only help you keep a track of your fitness but will also aid you on the go with your phone calls and messages
KEY FEATURES: The smartwatch has a variety of key features which are largely common between both android and IOS users; For Android: Bluetooth DUN, call reminder, SMS, QQ, phone book, call records, music control, news apps, etc; Bluetooth partner of iphone: Bluetooth DUN, call reminder, phone book, call records, music control, pedometer, sleep reminder, anti-lost. .
CONNECTIVITY: The watch is compatible with Android 4.4 and above, ios 7.1 and above
LCD DISPLAY: A 1.54 inches FQVGA 240*240 pixel display helps you monitor your calls and features with ease while its 300mAh rechargeable battery never lets you down as it allows 160 hours of standby and 10 hours of music play
JUST FOR YOU: The sturdy stainless steel body with the silicon straps and a buckle clasp closure ensure a comfortable and snug fit, ready to serve you always
Product Details
Material

Silicon

Movement

Automatic

Colour

Rose Gold

Product Code

6025073

Type

Smartwatch

Case Thickness

12mm

Operating System

Multi-platform

Screen Size

1.54 inches

Smart Notifications

Yes

Gender

Female
Product Description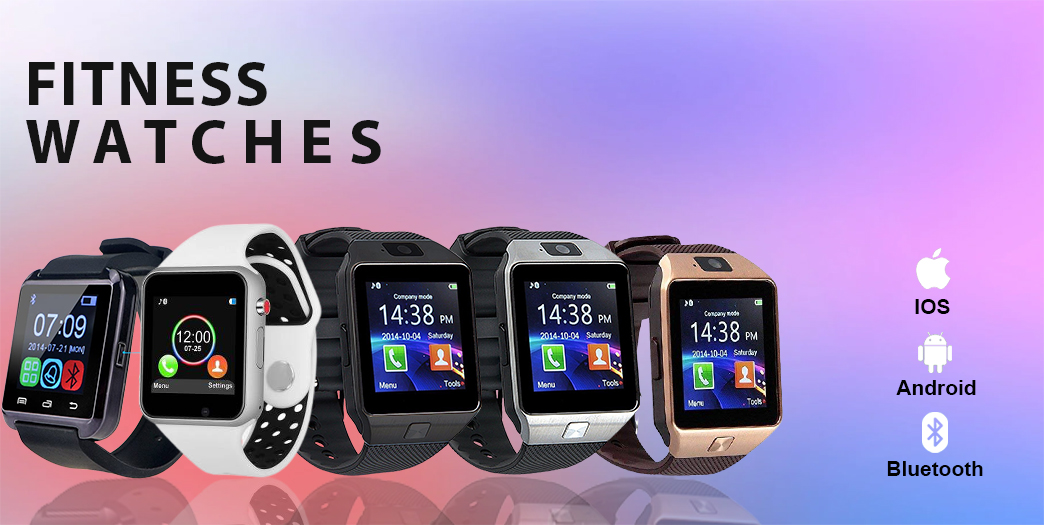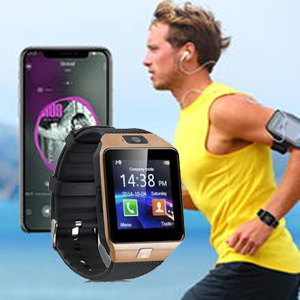 This smart watch will help you maintain and manage your daily life tasks from fitness routine, manage your messages, calls, etc. at one go when connected via Bluetooth.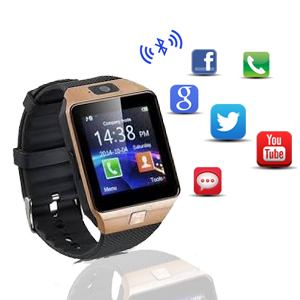 Equipped with the latest technology, you can access all your apps and activities with this smart watch at one go especially when you are on the go.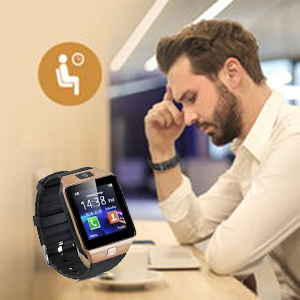 The sedentary timer, encourages you to get up and flex for blood circulation to all your muscles and does not keep you sitting for long.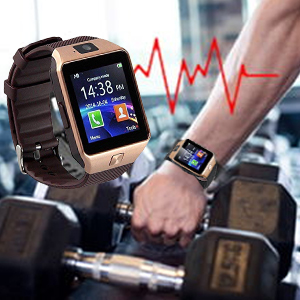 Keep a track of your fitness and workouts through this smart watch as its easily compatible with all android and iOS devices.