Challenger: Bluetooth Phone Watch with 17cm USB Cable - Black
Product Highlights
A MATE FOR YOU: This unisex smartwatch will become your assistant and aid you in your day to day life, from being your fitness tracker to monitoring your calls and messages with ease
CONNECT AT ONE GO: Easy to connect with the Bluetooth feature, Android 4.4 and above, ios 7.1 and above
JUST FOR YOU: The watch has a variety of features, Bluetooth DUN, call reminder, SMS, QQ, phone book, call records, music control, news apps, etc, Bluetooth partner of iphone: Bluetooth DUN, call reminder, phone book, call records, music control, pedometer, sleep reminder, anti-lost.
DISPLAY FOR YOU: The 1.54 inches FQVGA 240*240 pixel display allows you to monitor all the features with its crystal clear display and a standby of 160 hours and 10 hours of music play
ESPECIALLY FOR YOU: Seek comfort in its sturdy stainless steel designed body, adjustable and comfortable silicon straps that are held together at your wrist with a buckle clasp
USER FRIENDLY: The watch is designed to communicate and understand several languages that makes it extremely user friendly and will be a great gift for anybody
Product Highlights
A MATE FOR YOU: This unisex smartwatch will become your assistant and aid you in your day to day life, from being your fitness tracker to monitoring your calls and messages with ease
CONNECT AT ONE GO: Easy to connect with the Bluetooth feature, Android 4.4 and above, ios 7.1 and above
JUST FOR YOU: The watch has a variety of features, Bluetooth DUN, call reminder, SMS, QQ, phone book, call records, music control, news apps, etc, Bluetooth partner of iphone: Bluetooth DUN, call reminder, phone book, call records, music control, pedometer, sleep reminder, anti-lost.
DISPLAY FOR YOU: The 1.54 inches FQVGA 240*240 pixel display allows you to monitor all the features with its crystal clear display and a standby of 160 hours and 10 hours of music play
ESPECIALLY FOR YOU: Seek comfort in its sturdy stainless steel designed body, adjustable and comfortable silicon straps that are held together at your wrist with a buckle clasp
USER FRIENDLY: The watch is designed to communicate and understand several languages that makes it extremely user friendly and will be a great gift for anybody

3 Instalments of £9.99
Easy 30 days returns
If you are not fully satisfied with your purchase, you can return it within 30 days from Date of Dispatch. KNOW MORE
100% secure checkout
Available payment options.
Your Purchase Feeds
For every single item ordered by you, we donate a meal to a hungry child in India and UK. KNOW MORE
Product Highlights
A MATE FOR YOU: This unisex smartwatch will become your assistant and aid you in your day to day life, from being your fitness tracker to monitoring your calls and messages with ease
CONNECT AT ONE GO: Easy to connect with the Bluetooth feature, Android 4.4 and above, ios 7.1 and above
JUST FOR YOU: The watch has a variety of features, Bluetooth DUN, call reminder, SMS, QQ, phone book, call records, music control, news apps, etc, Bluetooth partner of iphone: Bluetooth DUN, call reminder, phone book, call records, music control, pedometer, sleep reminder, anti-lost.
DISPLAY FOR YOU: The 1.54 inches FQVGA 240*240 pixel display allows you to monitor all the features with its crystal clear display and a standby of 160 hours and 10 hours of music play
ESPECIALLY FOR YOU: Seek comfort in its sturdy stainless steel designed body, adjustable and comfortable silicon straps that are held together at your wrist with a buckle clasp
USER FRIENDLY: The watch is designed to communicate and understand several languages that makes it extremely user friendly and will be a great gift for anybody
Product Details
Material

Silicon

Movement

Automatic

Colour

Black

Product Code

6025077

Type

Smartwatch

Case Thickness

12mm

Operating System

Multi-platform

Screen Size

1.54 inches

Smart Notifications

Yes

Gender

Female
Product Description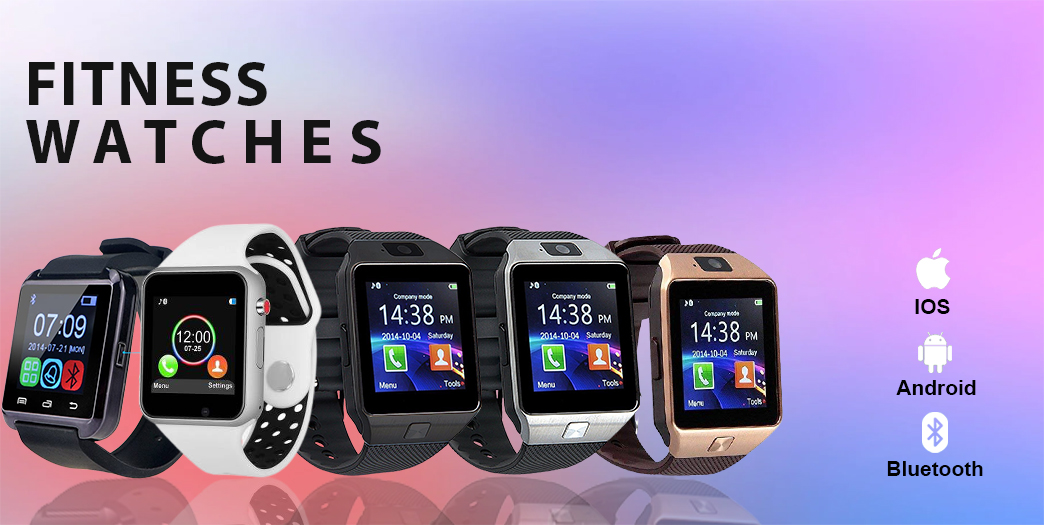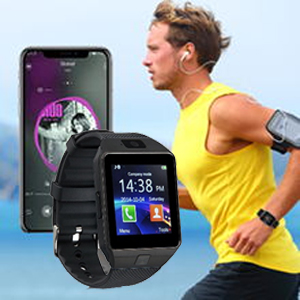 Compatible with all android and iOS devices, the smart watch will serve you sparingly especially while you are on the move.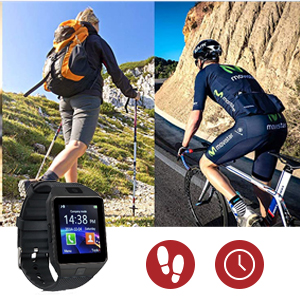 Keeps a track of your fitness too, the features of a pedometer, barometer, altitude meter, etc. help you to maintain your fitness goals.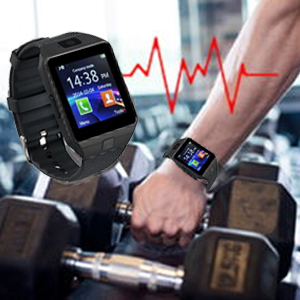 A stainless steel body with comfortable fitting silicone straps will always keep the watch secure at your wrist no matter how rigorous your fitness training.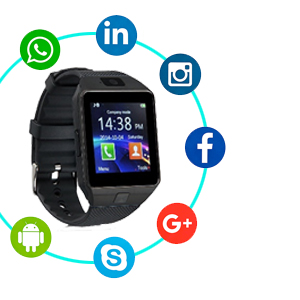 With just a simple Bluetooth connectivity, you are able to access all the features of the watch that offers you a 160 hours standby and 10 hours of music play.