Personalise Men Secret Message Brown Leather Braided Bracelet in Silvertone
£11.24
Was £14.99 , You Save 25%

5 Instalments of £2.24
Details
https://www.tjc.co.uk/bracelets/personalise-mens-secret-message-leather-bracelet-D10102.html
Product Actions
for free fast delivery
& Extended Warranty
Equivalent to £6.67 / month (
Save

£15.89
)
Unlimited Free Delivery
Free Fast Delivery
Seamless access
No Minimum Spend
Rustic hue and fine texturing of the genuine leather grants the bracelet a masculine look
This bracelet is an ideal present for your significant other as it comes in a uber stylish design
Rustic hue and fine texturing of the genuine leather grants the bracelet a masculine look
This bracelet is an ideal present for your significant other as it comes in a uber stylish design
£11.24
Was £14.99 , You Save 25%

5 Instalments of £2.24
Details
https://www.tjc.co.uk/bracelets/personalise-mens-secret-message-leather-bracelet-D10102.html
Product Actions
for free fast delivery
& Extended Warranty
Equivalent to £6.67 / month (
Save

£15.89
)
Unlimited Free Delivery
Free Fast Delivery
Seamless access
No Minimum Spend
Rustic hue and fine texturing of the genuine leather grants the bracelet a masculine look
This bracelet is an ideal present for your significant other as it comes in a uber stylish design
Product Description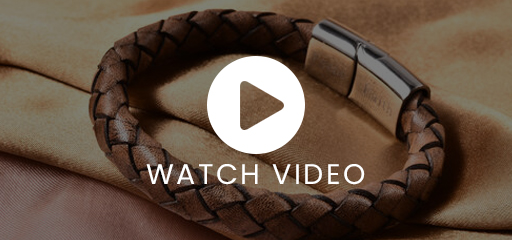 Know More about Personalise Men's Secret Message Brown Leather Braided Bracelet
Make your better half feel special with your secret feelings for him with this secretly engravable bracelet. Made with high quality leather, it is sure to become a statement piece for any men. So don't hide your feelings and get them engraved on this. Get customizing! <
Braided length of the bracelet is comfortable to wear, choose a size that fits him aptly
It ends with stunning silver-toned segments that also serve as the clasp of this hand jewellery
You can get the accessory engraved with meaningful words to surprise your partner
Since the jewellery is made with a mix of high-quality faux leather and a robust metal, it will stay in his collection forever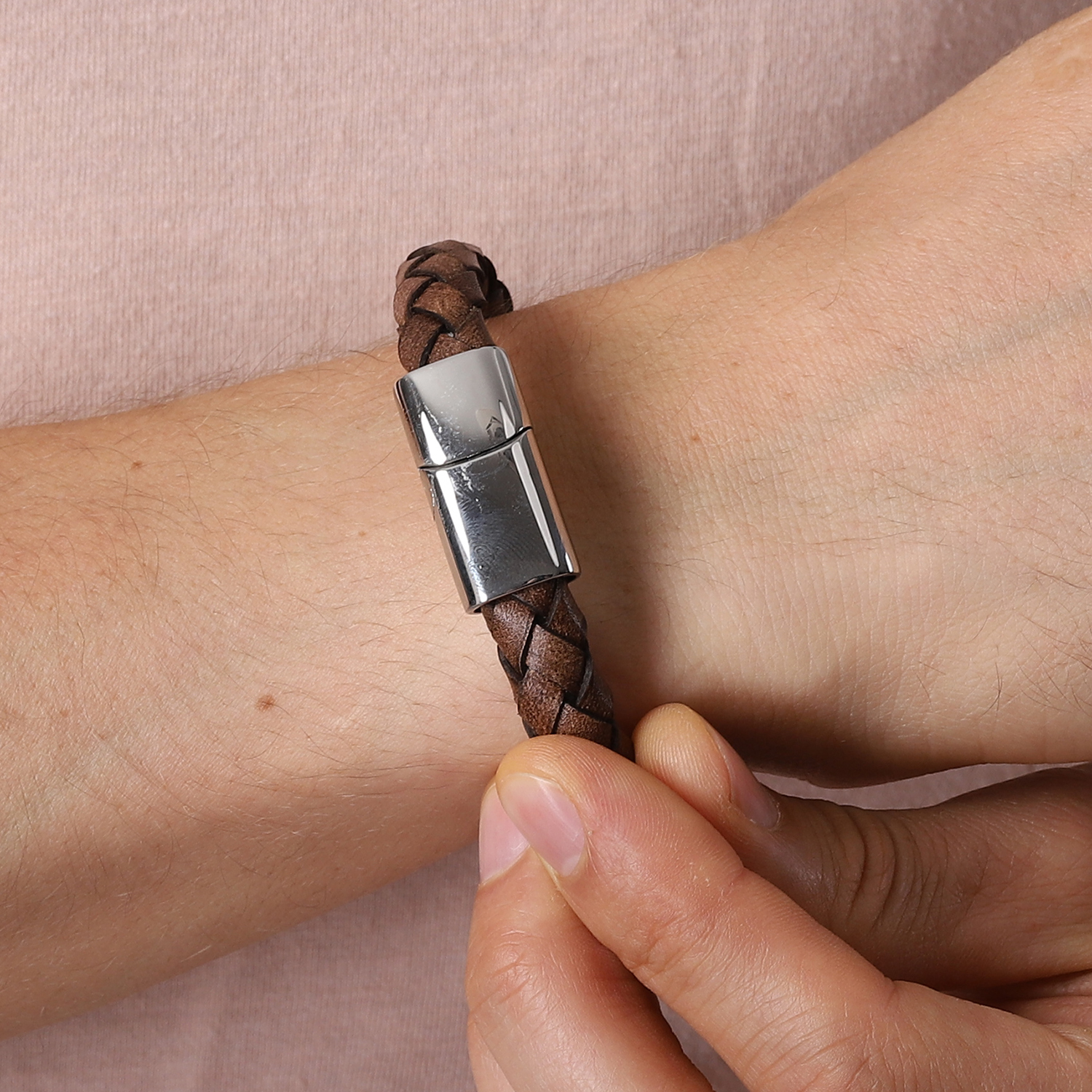 The bracelet fits perfectly on the wrist making it his all time favourite.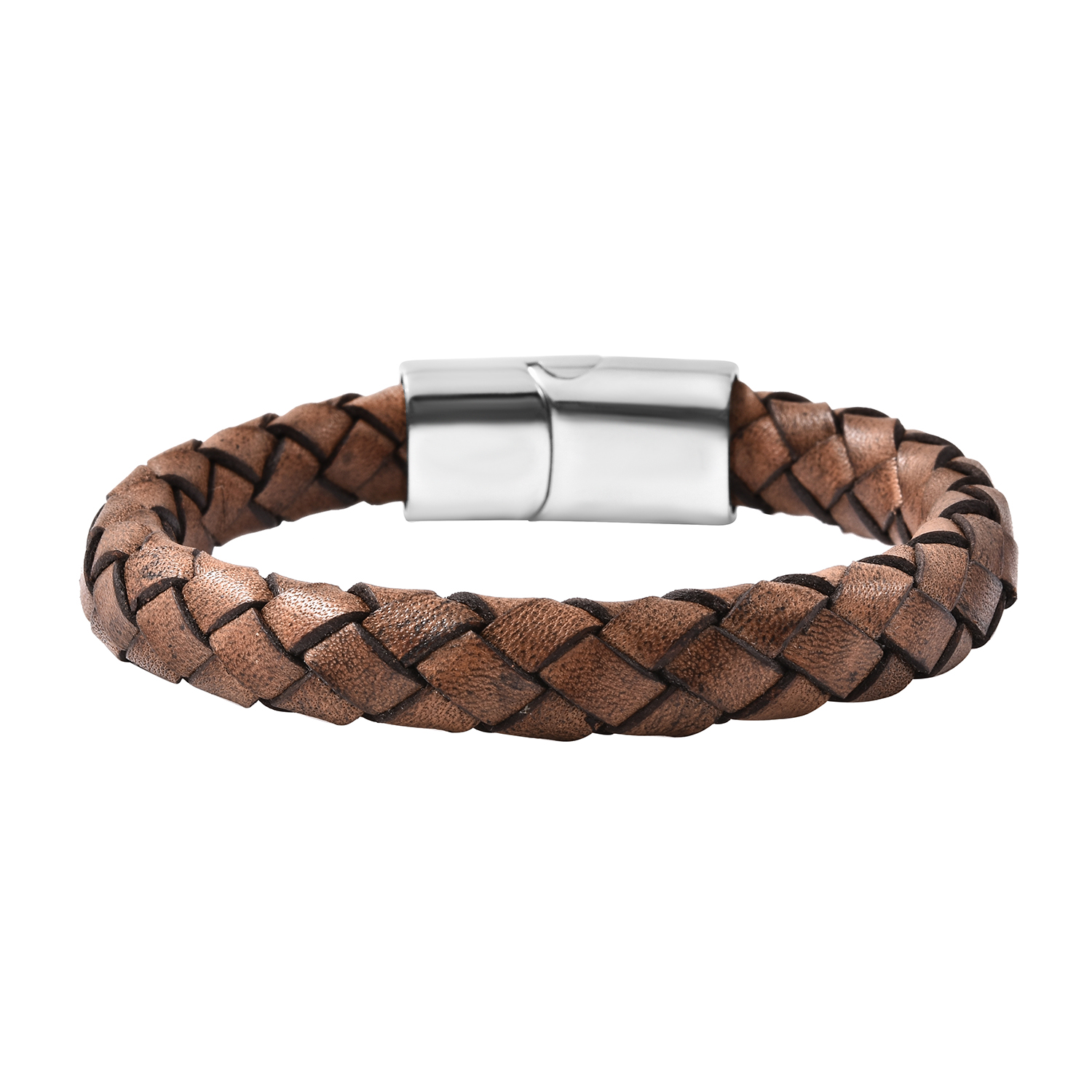 The brown colour and the braids adds a contemporary feel to the bracelet.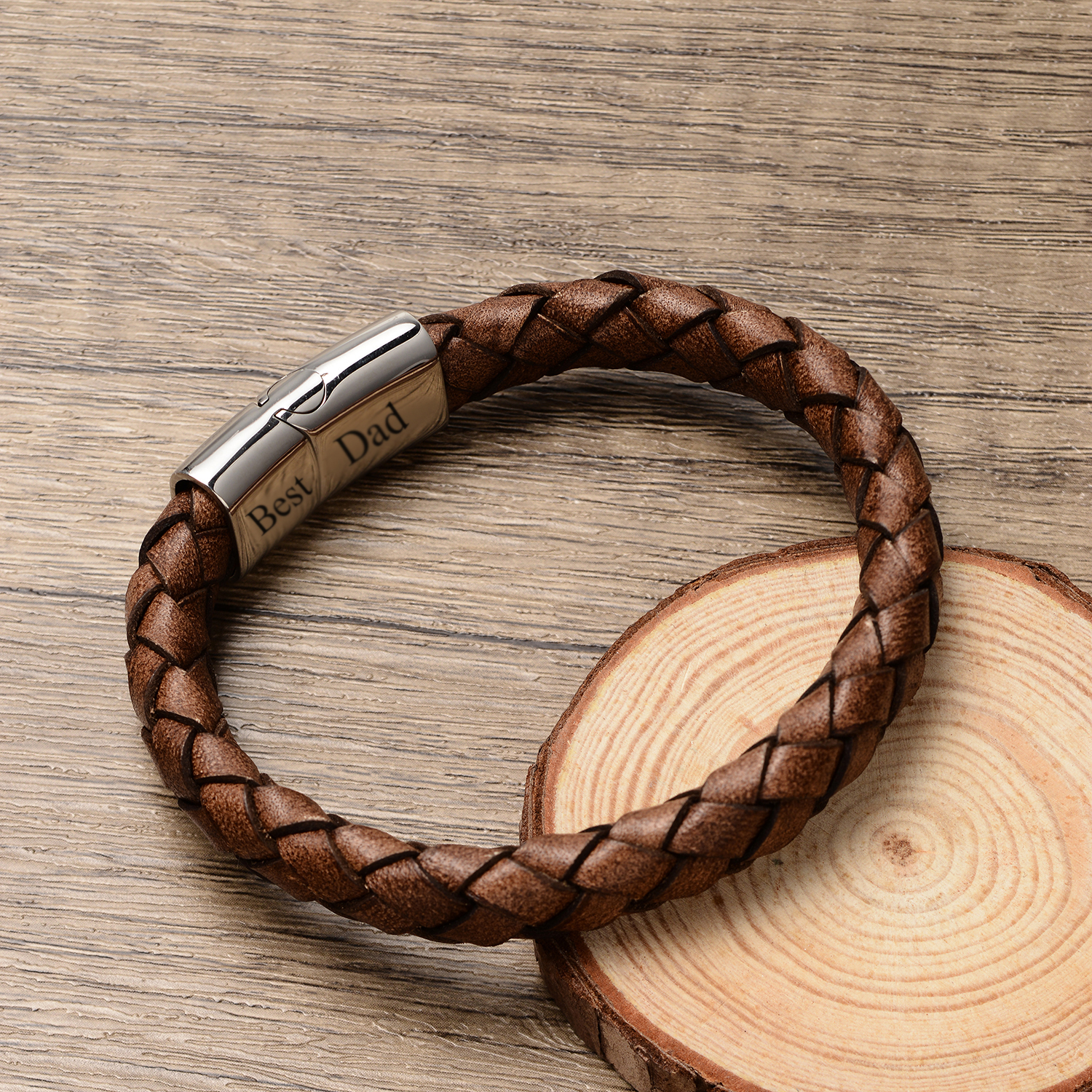 The inner part of the clasp is engravable which makes it perfect to pour out your hidden feelings.
The steel segments are easy to lock making it easy and comfortable to wear.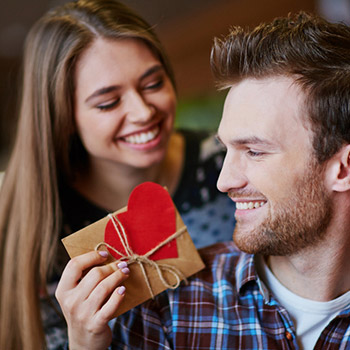 Perfect gift for her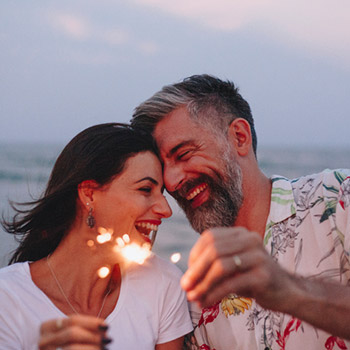 An ideal gift for anniversaries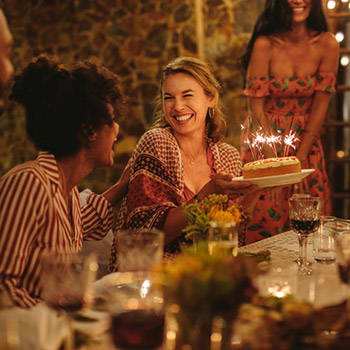 A wish of a special occasion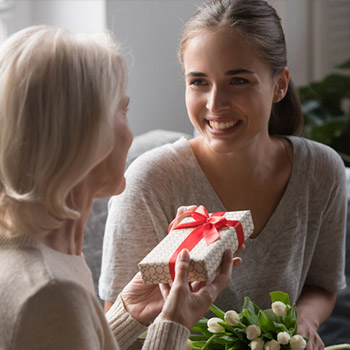 Or just to say that you're special
Product Details
Product Code

D10102

Metal Type

Stainless Steel

Type

for him

Gender

Male

Shape

Bar