LucyQ Art Deco Collection Zircon Arrow Bangle in Yellow Gold Plated Sterling Silver 7.5 Inch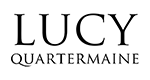 Product Highlights
The graceful bangle is formed by adjoining two arrows at the end of a tube
Natural white Cambodian zircons embedded on the edges of arrows
The high-quality finishing of yellow gold plating on sterling silver adds elegance
The bangle is of the length 7.5 inches
The simple design is ideal for minimalists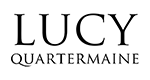 Product Highlights
The graceful bangle is formed by adjoining two arrows at the end of a tube
Natural white Cambodian zircons embedded on the edges of arrows
The high-quality finishing of yellow gold plating on sterling silver adds elegance
The bangle is of the length 7.5 inches
The simple design is ideal for minimalists
Was £49.99 , You Save 37%

3 Instalments of £10.43
Details
https://www.tjc.co.uk/bangles/lucyq-art-deco-collection---natural-white-cambodian-zircon-rnd-arrow-bangle-size-7.5-in-yellow-gold-overlay-sterling-silver-3544092.html
Product Actions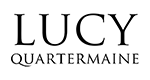 Product Highlights
The graceful bangle is formed by adjoining two arrows at the end of a tube
Natural white Cambodian zircons embedded on the edges of arrows
The high-quality finishing of yellow gold plating on sterling silver adds elegance
The bangle is of the length 7.5 inches
The simple design is ideal for minimalists
Product Details
Brand

lucy q

Color

White

Product Code

3544092

Number of Gemstones

38

Total Gem Weight

0.260ct.

Metal Name

Metal Weight

7.900

Metal Karatage

925S

Metal Type

Silver

Gender

Female

Main Stone Name

zircon
Stone Details
Natural White Cambodian Zircon Round 1mm Faceted

Qty: 38 Weight: 0.260ct.
Product Description
Inspired from the arrow theme, this gorgeous bangle is perfect to depict the boldness of your collection and choice. The arrow shape is highlighted with the shimmer of Natural White Cambodian Zircon studded over. The bangle is manufactured from Yellow Gold Overlay Sterling Silver and is available in the comfortable size of 7.5 Inch.