Pendant Auctions
The most ethereal and elegant bling piece that stays near your heart is definitely a pristine pendant. Head to TJC and make your dream to get a stunner pendant true from a plethora of pendants from the auctions. Every piece is an epitome of serenity and high level adroitness so exuded in them calls for a must have. So bid to get your favourite pendants from the auctions.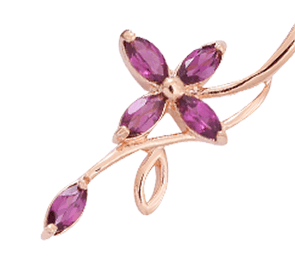 Read More About Pendant Auctions
A pendant is a forever piece of jewellery that will never go out of fashion and will certainly hold its unflinching place to your treasure trove collection. And what better when the pendant make a place in your collection through auction pendants?
Well, it rings to the tune of your desires. Auctions at TJC have always been special and pendants auction are no different game. It has filled in people's life with much delight by placing the bid and waiting to get lucky if won. The joy, the thrilling experience is unexplainable yet rejoices people to participate in more and more of this delightful ride. TJC takes care of this prospect to let people be amazed and enthralled with the pendant auctions UK.
Having a piece or two of some mesmerising styles in some finely cut gemstone beautifully carved out with precious metal is nothing but a treat to diffuse your mind into. In fact, the limitless fun so carried right from placing the bid to you preferred auction to ultimately winning it is a breath holding task. Some love it, others love it even more, but no one can refuse it.
To add more to it, TJC's auctions are more user-friendly wherein people can exclusively place their bid online in the auction sections of the website and find their so placed in the watchlist. Later they may check if won or lost. If lucky to won, the product is won and if lost, no worries at all, you may place your bid next time as your favourites.
So, this is the charm of this experience wherein some incredible diamond pendant auction in the UK can be figured out nowhere except at TJC. Now fill up moments with some bling notes and make sure you become an active participant at the extravagant treat from TJC that never stop surprising every day.
| | | | | |
| --- | --- | --- | --- | --- |
| 00 | : | 01 | : | 29 |
| Hrs | | Mins | | Secs |

| | | | | |
| --- | --- | --- | --- | --- |
| 00 | : | 03 | : | 19 |
| Hrs | | Mins | | Secs |

| | | | | |
| --- | --- | --- | --- | --- |
| 00 | : | 04 | : | 42 |
| Hrs | | Mins | | Secs |

| | | | | |
| --- | --- | --- | --- | --- |
| 00 | : | 06 | : | 20 |
| Hrs | | Mins | | Secs |

| | | | | |
| --- | --- | --- | --- | --- |
| 00 | : | 08 | : | 21 |
| Hrs | | Mins | | Secs |

| | | | | |
| --- | --- | --- | --- | --- |
| 00 | : | 09 | : | 02 |
| Hrs | | Mins | | Secs |

| | | | | |
| --- | --- | --- | --- | --- |
| 00 | : | 09 | : | 10 |
| Hrs | | Mins | | Secs |

| | | | | |
| --- | --- | --- | --- | --- |
| 00 | : | 10 | : | 30 |
| Hrs | | Mins | | Secs |

| | | | | |
| --- | --- | --- | --- | --- |
| 00 | : | 12 | : | 13 |
| Hrs | | Mins | | Secs |

| | | | | |
| --- | --- | --- | --- | --- |
| 00 | : | 25 | : | 05 |
| Hrs | | Mins | | Secs |

| | | | | |
| --- | --- | --- | --- | --- |
| 00 | : | 26 | : | 43 |
| Hrs | | Mins | | Secs |

| | | | | |
| --- | --- | --- | --- | --- |
| 00 | : | 37 | : | 02 |
| Hrs | | Mins | | Secs |