Handbag Auctions
Accentuate your outfit with a new and versatile handbag that simply smarten up your weekday to weekend outfits in no time. From classic tote bags to crossbody bags, sling bags or evening clutches, the collection boasts of almost everything you have been eyeing for. With TJC's Handbag Auctions the rush to get that designer and high priced luxury handbag at an affordable price has come true.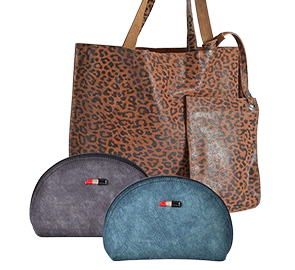 Read More About Handbag Auctions
Need a new arm candy? Then head to the place where you get it all. A classic statement-making handbag that is alterable yet gives a remarkable impact when you carry it is the need. Whether you are a working professional, a housemaker, or for that matter seeking education, you need a handbag for almost all the purposes. Women share a special place for the same in their heart as it is a prized possession more than a need.
So, here to all those women who have an unsung heart or deeply recognised love for handbags, ladies, you got to check the handbag auctions. An auction is a great deal of experience to finally let you discover some breathtakingly beautiful and apt styles and raising a toast of your desires. Even if it is a small clutch or that big tote, a need is a need and a want is a want. No matter, how many questions are raised?
Giving wings to these desires through TJC's auctions wherein you can find a wide range of classic handbags making an impeccable place to your wardrobe. At TJC we have teamed fashion with function and got some finely crafted pieces to map your fashion goals. Discover smart work bags, huge and trendy tote bags, classic clutches and more stylish sling bags and be a fine connoisseur of handbags.
Share your love for handbags and give it new heights of styling and statement with our extremely sought after and richly curated collection. Undoubtedly, an investment in a handbag never goes wasted but an investment at an unbelievable price is totally a deal.
Head to TJC's handbag auctions and explore whole new web auctions that are commendable and as easy as Click, Bid & Win. Don't miss the fun.
| | | | | |
| --- | --- | --- | --- | --- |
| 00 | : | 02 | : | 59 |
| Hrs | | Mins | | Secs |

| | | | | |
| --- | --- | --- | --- | --- |
| 00 | : | 04 | : | 38 |
| Hrs | | Mins | | Secs |

| | | | | |
| --- | --- | --- | --- | --- |
| 00 | : | 09 | : | 03 |
| Hrs | | Mins | | Secs |

| | | | | |
| --- | --- | --- | --- | --- |
| 00 | : | 09 | : | 39 |
| Hrs | | Mins | | Secs |

| | | | | |
| --- | --- | --- | --- | --- |
| 00 | : | 10 | : | 06 |
| Hrs | | Mins | | Secs |

| | | | | |
| --- | --- | --- | --- | --- |
| 00 | : | 12 | : | 23 |
| Hrs | | Mins | | Secs |

| | | | | |
| --- | --- | --- | --- | --- |
| 00 | : | 27 | : | 40 |
| Hrs | | Mins | | Secs |

| | | | | |
| --- | --- | --- | --- | --- |
| 00 | : | 28 | : | 40 |
| Hrs | | Mins | | Secs |

| | | | | |
| --- | --- | --- | --- | --- |
| 00 | : | 35 | : | 05 |
| Hrs | | Mins | | Secs |

| | | | | |
| --- | --- | --- | --- | --- |
| 00 | : | 36 | : | 04 |
| Hrs | | Mins | | Secs |

| | | | | |
| --- | --- | --- | --- | --- |
| 00 | : | 36 | : | 24 |
| Hrs | | Mins | | Secs |

| | | | | |
| --- | --- | --- | --- | --- |
| 00 | : | 43 | : | 47 |
| Hrs | | Mins | | Secs |