Friendship Bracelets
Make a statement with your bestie with a beautiful friendship bracelet. Stack them up to display you prefect style or find a pair to share with a great friend!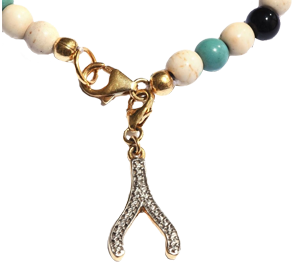 Read More About Friendship Bracelets
Started as a handmade bracelet woven into an intricate pattern using embroidery thread or yarn, a friendship bracelet was the ultimate symbol of long-lasting friendship. It carried a special meaning for the person who made it and the friend who wears it. Today, these bracelets are not just a statement of friendship but have also evolved to be a fashion accessory among the women in UK. TJC brings an interesting collection that caters to the varied style preferences of women across all age groups.
Friendship is a beautiful thing, and an unparalleled emotion, you do not need a special occasion to cherish it; celebrate your years of togetherness by gifting your friend an exquisite piece from our collection. TJC has the most extensive array of silver and gold plated stainless steel friendship bracelets featuring gemstones like Blue Topaz, Labradorite, Moonstone, Austrian Crystal and Rose Quartz. Beaded friendship bracelets are the most sought after style, and we proudly put on display pieces with hematite and glass beads for the beautiful women of UK and Europe. Buy TJC's unique and contemporary piece as a gift for your bridesmaids or as your baby-shower give-away. Delight your friends with something extraordinary from our collection today!
If you are looking for a chic, fun and contemporary accessory for yourself then you need TJC's charm friendship bracelet with hearts, stars, horse shoe, lotus, and crescent moon beautifully dangling from your supple wrists. Delicately set in sterling silver, our bracelets are extendable and will fit you like a second skin. Wear them individually or stack them up for the casual yet modish look you desire. Pair them with other gemstones bracelets, perhaps a layered look with multiple strands of pearls complementing your evening attire and adding a cool element to your overall elegant appearance. These pieces are style statements with high aesthetic value; wear them across seasons and across occasions for a complete and impeccable look.
TJC's friendship bracelets let you be kids again but the stylish ones at that!