Topaz
Topaz Stone
Topaz is found in a rainbow of colours, and is known for it's clear, captivating sparkle.
Origin & Supply of Topaz
The origin of the name is disputed. Some believe it derives from Topazios, an island off of the coast of Egypt (now called Zebirget), and some argue it's from the Sanskrit word 'tapaz', meaning fire. It's also thought that ancient civilisations weren't aware of topaz, and "topazos" wasn't actually topaz, but peridot.
Optical Features
Topaz is a silicate mineral of aluminium and fluoride, and it has been found in very large sizes. The most famous topaz is the very large stone set into the Portuguese Crown called Braganza. It's a tough stone, measuring 8 on the Mohs scale. However it can be split with a very hard blow, so protect your jewellery from extreme knocks.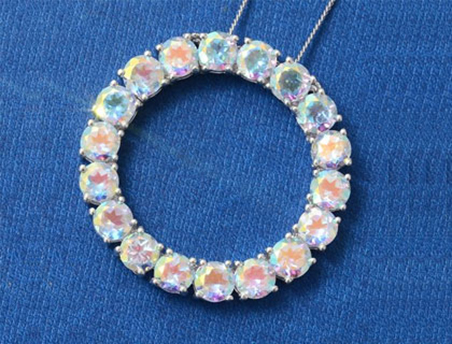 Gem Specs
Colour
Colourless, yellow, red or brown
Crystal Structure
Orthorhombic
Sources

U.S., Pakistan, Brazil, Russia, Mexico.