Pearl
Pearl Stone
For centuries, pearls have been considered a symbol of beauty and status. In ancient times they were highly revered, and thought to have magical powers.
Origin & Supply of Pearl
Natural pearls are the only gem to be made by a living animal, and no two are alike. Before the development of diving equipment, divers would risk their lives to swim to the bottom of the ocean to find pearls. It's thought pearls were worn as early as 3500 BC by Middle Eastern and Asian cultures. They were also very popular in the Roman era - Julius Caesar was known for his love of pearls.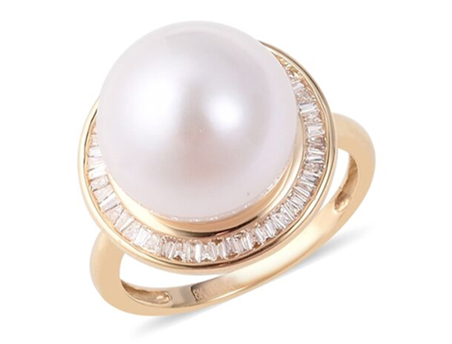 Conclusion
A pearl's price is impacted largely by the region it originates from. Some of the main areas to harvest pearls are Asia, the South Seas, Tahiti, India, the US and Mexico. There is no international rating system for pearls, but their shape, region of origin, size, colour and luster (glow) all contribute to their valuation. One of the defining features in terms of beauty, quality and price is the degree of nacre they contain on their surface.
Gem Specs
Colour
White, Cream, Black, Blue, Yellow, Green, Pink
Crystal Structure
Orthorhombic
Sources
Worldwide
Pearl Buyers Tips
Perfectly round pearls are not common, so they can be very expensive.
Baroque is the name given to pearls that are off-round or irregular in shape. These are usually found in natural wild pearls; the most valuable being from Tahiti and the South Sea.
The Tahitian and South Sea pearls come in larger sizes of one millimetre bands, such as 9mm -10mm and 10mm-11mm.